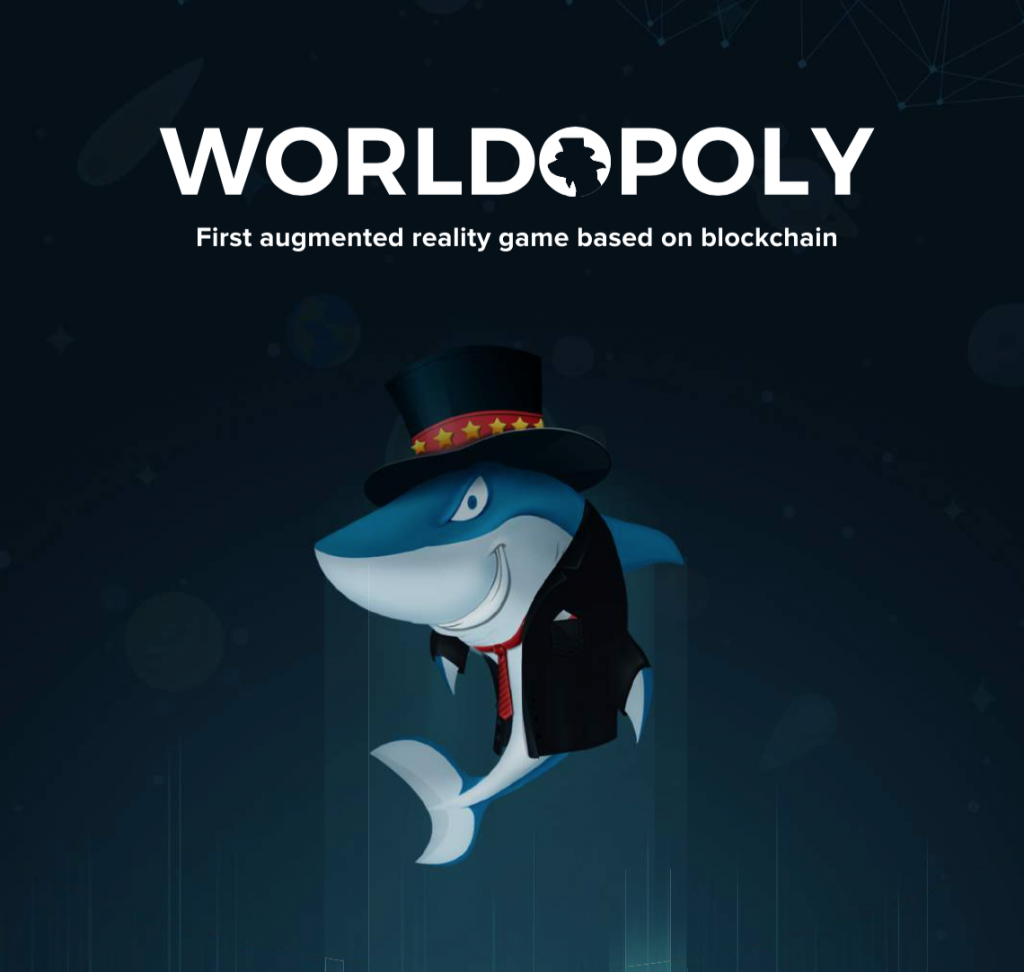 What is Worldopoly?
Worldopoly is a strategy game where you build your world, create your empire and then look after it. Build, buy and manage your own property within familiar locations in your favourite countries worldwide. Develop and implement your own business strategies, join forces using in-game clans and win a challenging competition.
Below are the 3 outstanding characteristics that makes Worldopoly unique in mobile gaming.
Real time — real world
• The player can buy real streets in real cities (underlying technology: Google Maps/openstreetmaps).
RTS + AR + Blockchain = endless opportunities
• Worldopoly is the first mobile game that implements blockchain technology in compelling gameplay, therefore, creating an insightful understanding of blockchain.
• Augmented reality makes it possible to actually "see" one's in-game progress.
• With the introduction of the WPT there is real money to be made playing the game.
Risk-free introduction to cryptocurrencies.
• With the possibility to trade every in-game item for WPT the player can earn cryptocurrency without investing real money. This is a great way to introduce players to the world of cryptocurrencies without the financial risk.
Worldopoly: playable innovation
Combining AR, Blockchain and Geopositioning Worldopoly provides a unique gameplay experience that enhances mobile gaming from its current limitations. While other games focus on either AR or world building, blockchain or gameplay. Worldopoly purposefully integrates all technologies into one. Every implemented feature has its unique purpose. With AR you experience the game in real life, Blockchain provides an advanced level of security and Geopositioning brings the cities of the world onto your device.
WORLDOPOLY RATING
ICOBench : 4.8
FoxICO : 8.0
FoundICO : 9.5
Listed on ICOholder
Who's Behind Worldopoly?
The initial idea for Worldopoly was formed in 2013. In 2014, a team of 6 programmers started working on the Worldopoly software architecture and game engine from scratch. Testing began in 2016, and by 2017, the company began to explore the use of blockchain technology. Now, Worldopoly seeks to launch the beta version of its platform by August 2018.
Key members of the Worldopoly team include Jura Hölzel (Chief Operating Director), Sergey Sergeenko (Chief Technology Officer), Sebastian Schneider (Chief Executive Officer), and Felix Weinstein (Chief Operating Officer). The team is based in Switzerland.
The company seems to me more than promising in its field! The unique product of which was not available on the market yet. Conclusion one should not lose the opportunity and take part.
Twitter: https://twitter.com/Worldopoly
Facebook: https://www.facebook.com/worldopoly
Telegram: https://t.me/worldopoly
Instagram: https://www.instagram.com/Worldopoly.de
Whitepaper: https://worldopoly.io/Worldopoly-Whitepaper-ICO.pdf
Website: https://ico.worldopoly.io
ANN Bitcointalk: https://bitcointalk.org/index.php?topic=3032899
written by-https://bitcointalk.org/index.php?action=profile;u=852092